10th Pass Government Jobs | Govt Job | Private Job: In recent years the competition for getting a good government job is increasing day by day. Due to security, excellent pay, & extra facilities like PF, DA, allowance etc. People are giving more preference to government Jobs as compared to Private jobs.
How to Apply job applications Do's and Dont's Explain Here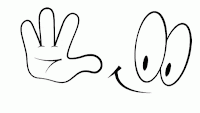 There are large number of carrier options after passing 10th. The fallowing article will help to get proper details about latest and Upcoming Govt Jobs Notification for 10th pass candidates.
Latest 10th pass Govt jobs:
Candidates who want to get govt jobs after 10th can surely get all notification about the latest Govt and Private job recruitment's. We have listed some of the well known Indian  Government Organizations which recruits 10th pass candidates.