Resume format for freshers:- Selection of your resume is the first step to get your dream job. You get a called for an interview only after your resume get selected amongst many of the job application and Resume. Specially Freshers have no experience in resume writing and always made a mistake in their resume format and data. That's why elders always ask them to go through your resume and verify it before application or interview.
How to Apply job applications Do's and Dont's Explain Here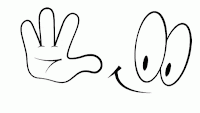 In a Recent competitive world personality development and career guidance classes also run where all necessary steps and guidance for job interview preparation has taken care along with the Resume format and writing. If you are freshers and does not know how to prepare resume format then follow these seven tips given below.
7 Tip Resume Format For Freshers
1. Avoid using difficult words:- If you think you can impress the interviewer by using the good and difficult word in the resume, then you are wrong. Your resume must be simple and do not use difficult words. Try using simple and daily spoken words which makes your Resume easy to understand and simple.
2. Take care of the font Resume format for freshers:- take care of Fonts type and size in the resume. Using too many fonts type and variant of font size your resume may look crappy and the impression is also poor. 12 to 14 font size and Times New Roman font is considered standard.
3. Do not give space without any means:- Do not attempt or implement spaces between sentence. You might think more spaces in words and sentence make resume clean, but you are wrong. Unwanted spaces spoil the look of your resume. use the spaces where ever necessary in the resume.
4. Do not force long resumes:- Always write your resume in fewer words and should not be lengthy like 3 to 4 page. Freshers think long resume may create impression but long resume may feel boring and recruiter avoid read it fully.  Try to speak your words in fewer words.
5. Avoid Grammatical Errors:- Always avoid grammatical mistakes. It will create a bad impression in front of the recruiter. check your resume properly and avoid spelling mistakes.
6. Write the same things on the Resume about which you are Confident:-  Do not write things which you don't know. write things which you actually know and confident so that you can explain things well and impress the recruiter.
7. Find passport size photographs:- attaching a photo with a resume is not mandatory but if you attached passport size photo with resume it will create a good impression.  An Ideal Resume format for freshers is complete with passport size photo to the upper left of Resume.
Given Apply now link explain application process and official website Link. Check All Job Detail from Official website Before Apply for the Respective Job Post.
SDSD