Are you looking for part time job? The Internet is a source of many online jobs which can be done in part time. Whether you are looking for a job after regular 9 to 5 jobs or flexible working hour job which can perform from home. You may have your own reason for not doing fulltime job and want to make money as your potential earning skill set.
How to Apply job applications Do's and Dont's Explain Here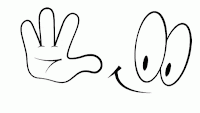 Make money online is wide subject and yes its real money flow by doing the online job in your account and at the same time, online jobs are flexible by time. Here we are discussing a variety of online jobs which are part-time by nature.
1. DATA ENTRY: Ther are plenty of data entry job available in India. Online data entry job is the simplest job that anyone can do online. For doing this job you need basic computer knowledge and operator skill with good typing skills.
2. VIRTUAL ASSISTANTSHIP: Many event organization, need temporary or event base assistance with a various task like administrative, accounting etc. for this task you need expertise in Excel Powerpoint, coordination, communication skills. you can just sign up on sites such as Elance and Zirtual and start looking for work as a Virtual Assistant.
3. TRANSLATING: If you fluent in 2 or three languages other than English then you are fit for the job. Many international businesses, scholars, and authors would be willing to enlist your services for their translation needs. a popular freelancing site like Fiverr.com or Upwork.com, listing the languages translating jobs.
4. BLOGGING: If you have blog or habit to write that you can start your blog or website. like blogger platform you no need any penny for start blogging. Google Adsense, media.net, and many more ad network are monetize your blog traffic and pay you huge money.
5. SELLING YOUR PRODUCTS ONLINE: If you are skills to making any products like candle, jewellery. You can sell your product from online market Amazon and Flipkart. You have to register online store and list your products. You will receive the payment in five to seven days after sell.
6. MAKING YOUTUBE VIDEOS: If you are related to media industry or skill to perform before camera. then select your category and create your video, put that video on youtube video platform it will let you make money online on each and every video view. You need skills in communication and other technology like the camera and video editing skills.
7. WEB DEVELOPMENT: If you are IT web designer and developer then you will surely make money by work as a freelancer. web development is basically depended on task or outsourcing task for small companies. The coding and web development knowledge required for this part time job. you will get good money as per projects and your skill set.
8. CONTENT WRITING: content writing or SEO content writing is one of the part time online job which you can work as freelancer. If you have good writing skill and research ability on different topic is enough skills to do this job, many blogger and small companies need content writer for their website or projects.
9. ONLINE TUTORING: If you already have some tutoring experience or you have any expert knowledge in the specific subject then you can offer your services to the people who willing to get a private tutor. especially tech subject and education tutors are workable models for Online tutoring.
Given Apply now link explain application process and official website Link. Check All Job Detail from Official website Before Apply for the Respective Job Post.