Hello friends !!!! In today's article we will discuss Top 8 Courses After 12th Commerce. To develop good carrier in today's conditions. Candidates have to complete proper education. Students roam here and there for proper carrier guidance. In this article will give  proper details about Top 8 Courses After 12th Commerce. Students who wish to work in corporate sector usually select commerce field and appear for CAT or MAT Exam.
How to Apply job applications Do's and Dont's Explain Here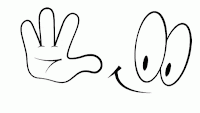 Commerce field keep track on activities which involves exchange of goods and services with respect to money. Commerce gives strength & help to source market and company. In this article we are Looking for correct reply of the following questions which is  what courses & subjects and career options are available for after 12th commerce. To know about Top 8 Courses After 12th Commerce.
 List of subjects for 10+2 commerce Students :
Accountancy
Economics
Mathematics
Business
Finance
Business economics
Cost accounting
Income tax
Auditing
Business finance
Marketing
Business law
Many colleges here in India and abroad are offering various courses in commerce field. Candidates peruse Diploma courses / Under Graduate courses / Post Graduation courses after the completion of 12th commerce.
Top 8 Courses After 12th Commerce
Most students ask about courses after 12th commerce with maths / without maths?. 12th pass commerce student must be aware of basic concepts of economic along with other studies. Keeping concepts clear can help students in their future education. Students have plenty of option to select after completing 12th commerce. Students of commerce branch mainly opt courses like BBA and B.com. We have listed Top 8 Courses after 12th Commerce are as follows.
B.Com
Management Studies (BMS)
Business Studies (BBS)

Business Management/Administration (BBM/A)

Master of Commerce (M.Com)
Chartered Accountant (CA)
Chartered Financial Analyst  (CFA)
Company Secretary  (CS)
MBA in (Business operation / Finance / Marketing/ Banking / HR Human Resources)
Eligibility:
After selecting course in commerce field, the next question  comes in students mind is " Am I eligible to apply for this course ?. To apply for admissions in Under Graduate courses. Student  must have completed 12th commerce  from any recognized University.
Admission Process:
Admission process is totally dependent on merit list.  Merit list is calculated on the basis of marks obtained by students in 12th Board Exam. Some of the colleges plan own entrance exams, on the basis of marks obtained student are given admission. Students can appear for entrance exam according to their availability.  Some institutes provide admissions to students through national /state  level entrance tests. Students can appear in the entrance test as per their convenience. Here we have listed some entrance exams for BBA Applicants:
AIMAU GAT (AIMA Under Graduate Aptitude Test)
 SET (Symbiosis Entrance Test)
IPU CET (Indraprastha University Common Entrance Test)
Jobs & Career option:
Commerce is one of the basic and wast fields in education. Which is accomplished by Science and Arts. Students may  join government sector, private sector for job opportunities. Leading industries where commerce graduates can find jobs are Banking, Accounts, Insurance,  Investments etc.
Students can select one of the below fields as per their specialized degree:
Economics
Mathematics and Statistics
Accounting
Banking
Chartered Accountants (CA)
Company Secretary(CS)
CWA (Costs and Works professional)
Stock Broking
Agriculture Economics
Management
By obtaining a degree in commerce students may find job opportunities in Banks, Business,  Consultancies, Foreign Trade, Public Accounting Firms, etc.
Job Profiles of commerce graduates are as follows:
Budget Analyst
Auditor
Chartered Management Accountant
Chief Financial Officer
Business Consultant
Finance Manager
Stock Broker
Production Manager
Management Accountant
Salary:
By getting the good post and work experience in the respective field, you can earn beyond the limits. Commerce field is one of the top career options which offer an attractive salary. Salary structure is totally dependent on the role of the employer in the field. A Fresher an earn 10,000-15,000 per month. An senior (executive/Manager) earn 30,000 – 50,000 per month. A CA can earn 5 lakh – 10 lakh per annual.
Books & Study Materials:
Large amount of study material is available online/offline. We have list some of the most refereed books by commerce students:
Industrial Relation in India -By Ratan Sen
Accounting Fundamentals of Corporate Accounting -By J.R. Monga
The Ascent of Money: A Financial History of the World  – By Niall Ferguson
Auditing Principles & Practice of Auditing -By Dinkar Pagare
Industrial Relations in Indian Enterprises -By R.S Dwivedi
Theory of Financial Management -By Ezra Solomon
We hope that our article about Top 8 Courses After 12th Commerce-Study Material-Salary will not only help to select a course after 12th but also get a good job too.
Given Apply now link explain application process and official website Link. Check All Job Detail from Official website Before Apply for the Respective Job Post.